Contactless hand sanitiser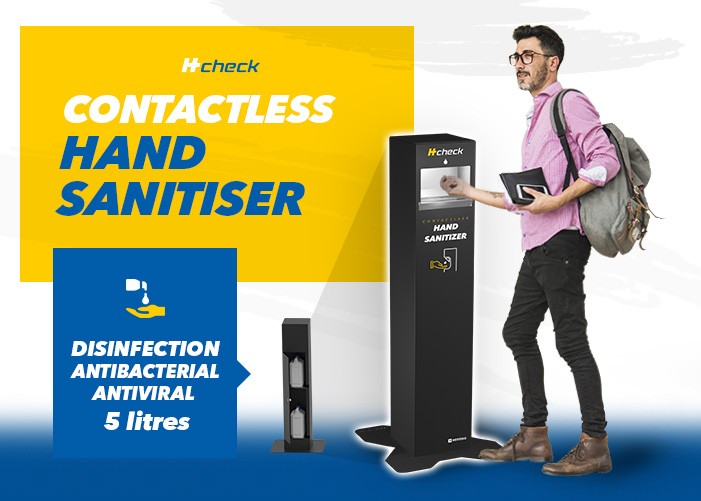 29.4.2020
H-Check is a new technological device serving as a protective means and prevention against the spread of disease, not only Covid-19 but also other types of viruses and bacteria. It is suitable especially for business and government offices, schools, shops, hotels, surgeries, hospitals, retirement homes, long-term patient care units, etc.
Power supply / battery powered
Disinfection tank capacity 5L
Optional additional device for temperature measurement
Weight: 34 kg without refill content
Dimensions: base 476 × 476 x 4 mm | stand 250 × 250 × 1234 mm | disinfection window height 1016 mm
We look after our customers with utmost care. If you have a question, suggestion, or comment, please do not hesitate to contact us.
More news
News
30.3.2020
Manufacturing continues without restrictions!